Hurricane Kika was the 2nd major and hurricane and the first CPac storm.
Kika
Category 5 Major Hurricane SSHWS


Kika after ut devastated Maui

---

Formed
June 6
Dissipated
June 28
Accumulated Cyclone Energy
16.16
Highest winds
165
(mph)
Lowest pressure
975
Damages
$9000 USD
Direct Fatalities
18,00000
Indirect Fatalities
11,00
Missing
350
Areas affected
Hawii,Japan
Part of the
2020 Pacific hurricane season,2020 Pacific Typhoon Season
Metoraligcal History
Edit
On June 3 a weak low came off of Johnstons atoll and began to fizzel out when it began to organized the storm was quickly named on June 6 "Kika" by the CPHC and later the storm would rapdily intensify and make landfall on Maui as a intense category 4 storm.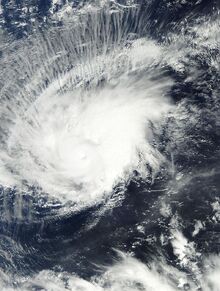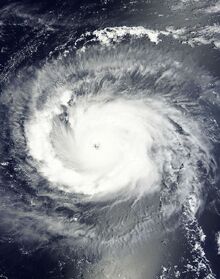 Retirment
Edit
In Spring of 2021 the WMO retired the name Kika due it's destruction in Maui, Hawii and will never be used again for a central pacific storm the name Kika was replaced by Kalina which is Katrina in Hawiian.
Ad blocker interference detected!
Wikia is a free-to-use site that makes money from advertising. We have a modified experience for viewers using ad blockers

Wikia is not accessible if you've made further modifications. Remove the custom ad blocker rule(s) and the page will load as expected.